Back to all posts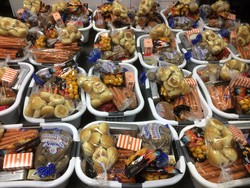 This year we were able to put together 23 baskets of food for families who could use the extra care and comfort over the holidays. 
We thank The Village Market at Pigeon Lake,
Associate Grocer,
the Wetaskiwin Church of God
and anonymous donors for making this possible!
When a community comes together so much can be accomplished.