Back to all posts
Posted on
MESSAGE FROM NORWOOD SCHOOL PARENT ADVISORY COUNCIL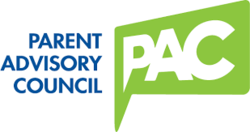 Dear Norwood School Community, 
With the announcement of province wide school closures, the Norwood School Parent Advisory Council is suspending all fundraising campaigns.
There will be no book fair, and the Purdys fundraiser is also being cancelled.
Refunds are being arranged.
Please do not submit any orders, or money, for the Purdys campaign.
If you have questions please contact Jenn at 780-312-6297.
Details regarding the upcoming casino fundraiser will be provided as information becomes available from the AGLC.
Thank you!
Jenn LaValley
780-312-6297